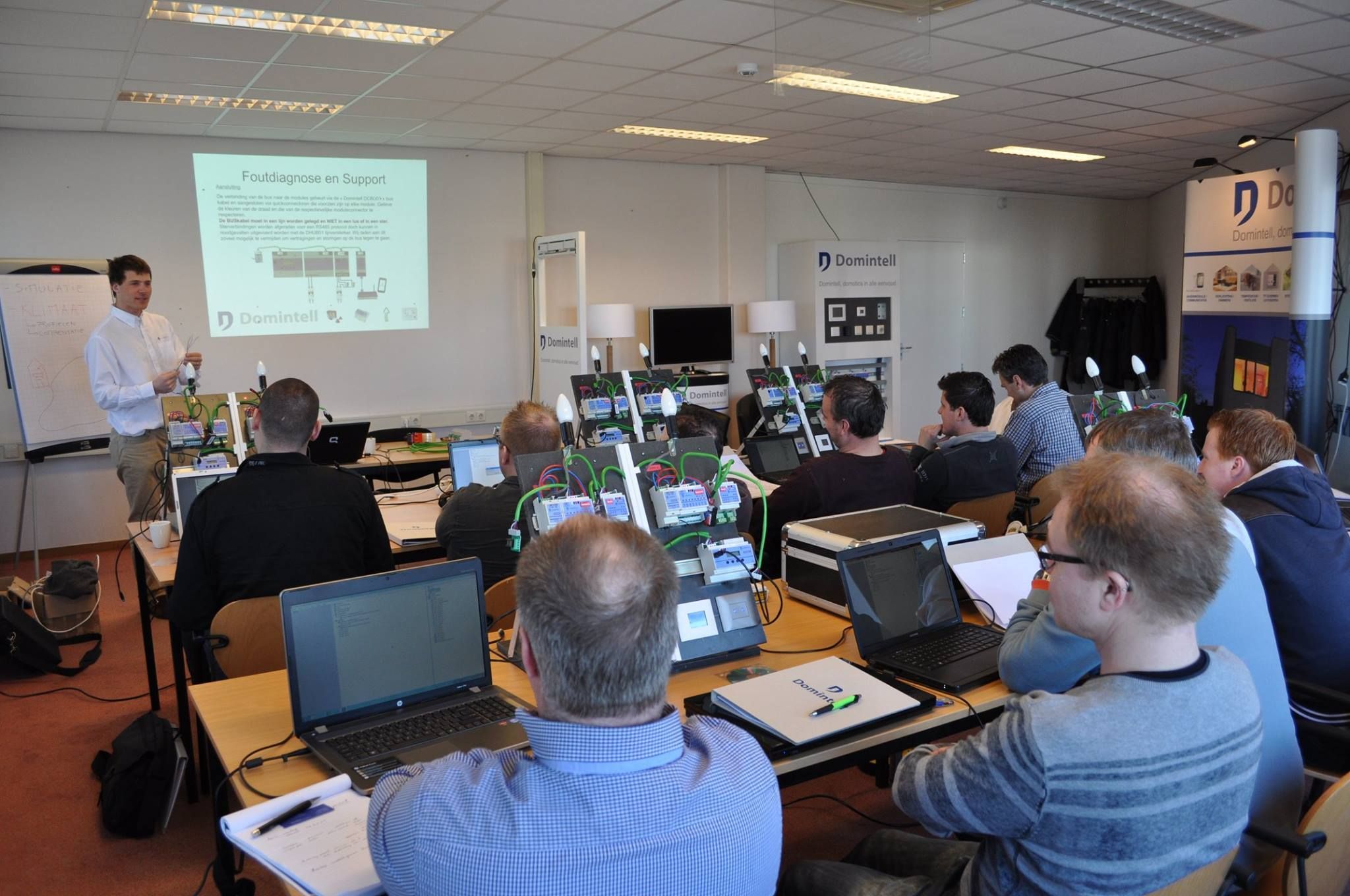 As part of its will to expand its network of distribution, Domintell is looking everyday for new electricians and home automation installers ready to work with the Domintell technology.


In order to make our installers develop an interest and skills with the Domintell system, we offer the professionals the possiblity (see conditions) to come and attend trainings of the Domintell technology.


From the level I introduction, to advanced level II course, our experts will train you for a day with theorical and practical exercices in order to train the Domintell installers of tomorrow!


For further information or registration, don't hesitate to contact us via training@domintell.com.