Domintell Pilot, home automation now is on your smartphones
Friday, October 20th 2017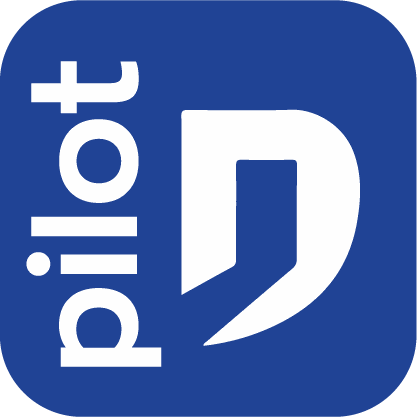 Domintell is proud to introduce you to its brand new smartphones and tablets app: Domintell Pilot. This tool grants you full control over your house from your mobile phone or tablet through a simple Wi-Fi connection. With Domintell Pilot, enjoy controlling remotely your Domintell system and handle your house and its connected devices from the tip of your fingers. Available for free for Apple and Android devices, our app will make your life easier allowing you to manage your house from the palm of your hand.
How does it work?


Through your Wi-Fi connection, your mobile phone or tablet are connected to your Domintell installation thanks to your DETH modules. The app setting up is intuitive and only takes a few moments in order to connect to your DETH module. After a scan of your installations, the connection is established. A smooth interface guides you all along the creation of your different actions and rooms set all over the house. Therefore gathering all the modules in your house and providing you instant access to your favorite automated devices. This is why we have created video tutorials showing you how Domintell Pilot works, in order to guide you during your first uses:
Domintell Pilot - [1] First Setup: https://youtu.be/1MiZ9LetktA
Domintell Pilot - [2] Layout : https://youtu.be/kj5-sBex5PM
Domintell Pilot - [3] ON OFF : https://youtu.be/UbwE4N7XxUo
Domintell Pilot - [4] Dimmer Control : https://youtu.be/7QDBcOtJiMo
Domintell Pilot - [5] Shutter Control : https://youtu.be/f9mt87Fe
Domintell Pilot - [6] Atmospheres : https://youtu.be/ec-FE3BInZY 


An infinity of possibilities 


Many modules with different functions are installed in your house. With Domintell Pilot, you are now able to customize all the actions performed by you devices and create all sorts of new ones, this all over your house. Alongside with a previous configuration on the Domintell2 software, it is then an infinity of possibilities for the control and customization of your house which are then offered to you thanks to your various rooms and atmospheres. With this app, manage your house from your favorite mobile device thanks to the Domintell modules. From a single touch on your screen light up the house, drop your shutters, pick your atmospheres and many more possibilities! The Domintell app follows you everywhere around your residence from your pocket and makes your life easier. 
The first intuitive home automation app 


Thanks to its customization and devices control screens, the app use is instinctive. The smooth interface was designed for the users to control effortlessly the numerous devices connected to the Domintell system. Like the dimmer management screen, where only a finger is required for the control of light intensity. There is no need for you to keep an eye on your screen, as the control is intuitive, allowing you to have direct observation of your lighting variation. Tedious settings are now over, with Domintell Pilot you handle you installation dfrom your mobile device. 
Let's go!


Domintell Pilot is avaiblable for free download on the Google Play Store and the Apple App Store. Android 4.1 or later and Apple iOS 8 to 11 compatible. 


iOS: https://goo.gl/q8zkWi
Android: https://goo.gl/tT5BFe 


Compatible Apple devices:
iPhone 7 Plus
iPhone 6s
iPhone 6s
iPhone 6 Plus
iPhone 6 Plus
iPhone SE
iPhone 5s
12.9-inch iPad Pro 2nd generation
12.9-inch iPad Pro 1st generation
10.5-inch iPad Pro
iPad Air
iPad Air 2
iPad 5th generation
iPad mini 4
iPad mini 3
iPad mini 2
iPod touch 6th generation
iOS: https://goo.gl/q8zkWi
Android: https://goo.gl/tT5BFe